LINSEED OILS is a natural oil used as a natural wood finish and preservative, either alone or with other oils and solvents. With the inclusion of special driers, LINSEED OILS dry up to twenty times faster than the natural linseed oil, ensuring that the results will be quickly achieved.
Application
LINSEED OILS enhances brushing work when mixed with oil-based paints and varnishes, increases gloss and improving levelling and durability. A mixture of 2 parts Boiled Linseed Oil to one part turpentine creates a semi-gloss wood polish for furniture. This makes it better product for preserving tool handles, decks and furniture.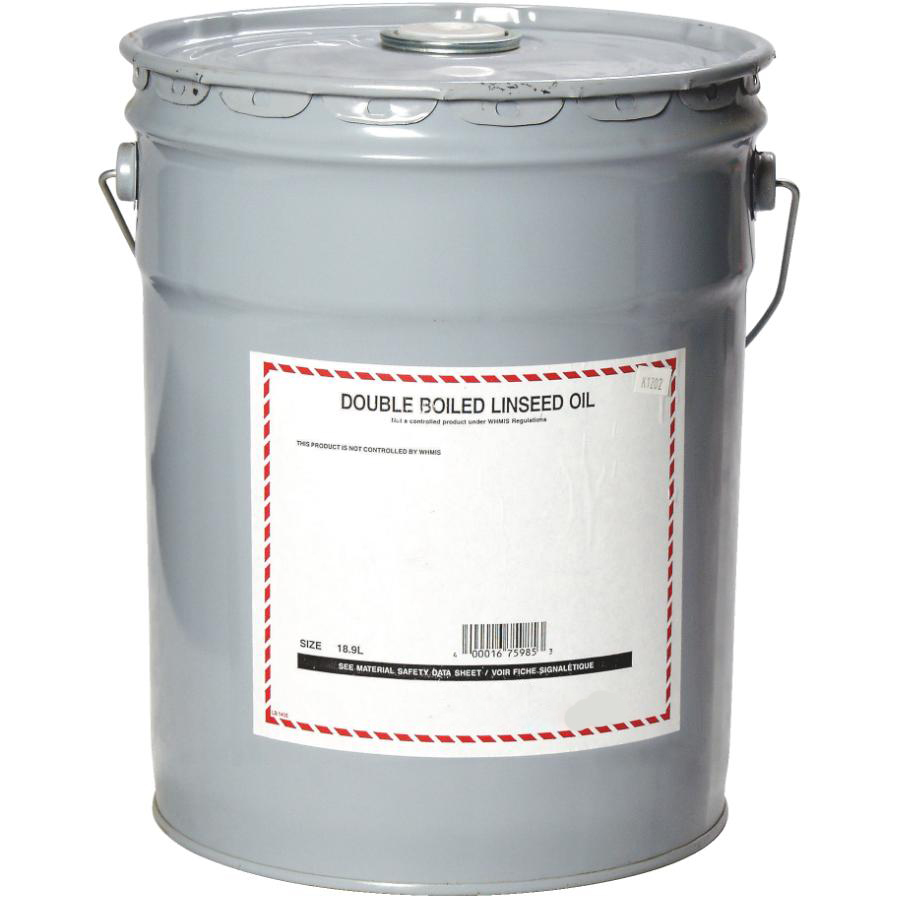 Typical Characteristics
| Test | Method | Units | Results |
| --- | --- | --- | --- |
| Specific Gravity @ 15/15℃ | ASTM D4052-11 | – | 0.8638 |
| Iodine Value | AOCS Cd 1d-92(**) | g/100g | 61 |
| Saponifiable Matter | AOCS Ca 6a-40 & AOCS Ca 2b-38 | wt% | 28.5 |
| Unsaponifiable Matter | AOCS Ca 6a-40(**) | wt% | 50.0 |
| Moisture and Volatile Matters | AOCS Ca 2b-38 | % | 21.50 |
| Free Fatty Acid, % FFA as Palmitic Acid | ISO 660:2009(**) | %m/m | 0.49 |
These characteristics are typical of current production. Whilst future production will conform to Swee Joo's specification, variations in these characteristics may occur.
Usage
Protecting concrete or stone – For protecting concrete or stone from freeze/ thaw cycles and from salt and chemical damage, mix equal parts of Boiled Linseed Oils with paint thinner or mineral spirits. Concrete should be clean ,dry and free of oils or wax film. Apply one thin coat uniformly over the surface with a stiff broom or brush. Wait 24 hours and apply a second thin coat. Allow the coating to dry thoroughly before using the surface.
Coverage – Four litres of Boiled Linseed Oils and paint Thinner mixture will cover a surface area of 35 – 60 square meter with a single coat. Use a brush to apply evenly and do not allow the mixture to pool.
Protecting log cabins and wood panelling – Mix 1:3 volume ratio of paint thinner to Boiled Linseed Oils and apply evenly with a stiff broom or brush, taking care to remove any excess.
Furniture furnishing – Staining with Boiled Linseed Oils will give a warm golden tone to pine and maple. Porous woods and walnut will darken considerably if treated with Boiled Linseed Oils.
Oil finish – A Boiled Linseed Oils finish is excellent for most woods because it creates a coating that is imprevious to water, heat, scratches and most stains, while not require waxing. Best effects are achieved when the wood is wipd down yearly with Boiled Linseeds Oils, taking care to remove any excess oil.
Warning
Rags soaked in Linseed Oil are dangerous because spontaneous combustion may occur. All oil-soaked rags should be washed immediately, disposed of in a container of water, or hung outside to dry for a few days. For temporary storage, dampen rag with water and hang flat. If interrupted in a project, hang rag fat until you resume. DO NOT leave crumpled oil-soaked rag unattended.
Health, Safety & Environment
Health and Safety

Inhalation/ Breathing Difficulties – Move to fresh air and get oxygen. Medical attention and artificial respiration may be required if the user is found to be not breathing
Skin contact – Wash the affected areas with soap and water
Eye contact – Flush affected eye with water for at least 15 minutes and get immediate medical attention
Ingestion – May cause nausea, vommiting and diarrhoea. Get immediate medical attention upon ingestion
Precaution – Always wear protective gloves/ protective clothing clothing/ face protection when using Boiled Linseed Oil, and work n well-ventilated areas

Protect the Environment

When disposing of used product, take care to protect the environment. Take used oil to an authorized collection point. Do not discharge into drains, soil or water point.
Keep container tightly closed when not in use. Store in a cool, dry place. Do not store near flames or at elevated temperatures.
Misrepresentation Act 1967 Trade Description Act 1968
The information given in this label is based on our experience and reports from customers. There are many factors outside our control and knowledge which affect the use and performance of our products and fr which reason no warranty is given, express or implied. Users should perform their own tests to determine the applicability of such information or the suitability of any products for their own particular purposes. Statements concerning the use of the products described herein are not be construed as recommending the infringement of any patent and no liability for infringement arising out of any such use is to be assumed.
Contact Us
Get in touch with us. We'd love to hear from you.